We want everyone to have an enjoyable experience, while ensuring the safety of our guests, artists, and staff. Below you will find important safety and security information to help you plan ahead for your visit.
You can also view our Know Before You Go page for specific information for this week's upcoming events.
Your safety is our number one priority! We are proud to have expanded our already-stringent cleaning procedures in the wake of COVID-19 including receiving our GBAC STAR™ accreditation.
For the health and safety of all our guests and staff, we have implemented new entry procedures. Guests will enter the venue as follows:
 If an event has a mask requirement, ushers will verify that guests are wearing a mask. Those without a mask will be provided one.
 If an event has additional requirements (proof of full vaccination or negative covid-19 test, etc) those will be checked.
 Hand sanitizer stations will be available throughout the center.
 Guests will be guided through a security screening, which includes new bag size restrictions.
 Ushers will verify tickets with a touchless ticket scanner.
All bags are subject to search and must meet size requirements. A small clutch or wallet is recommended and no bags larger than 12" x 12" x 10" will be allowed, this includes backpacks, camera bags, and oversized purses.
*Diaper bags are allowed for guests with infants and toddlers (child must be present).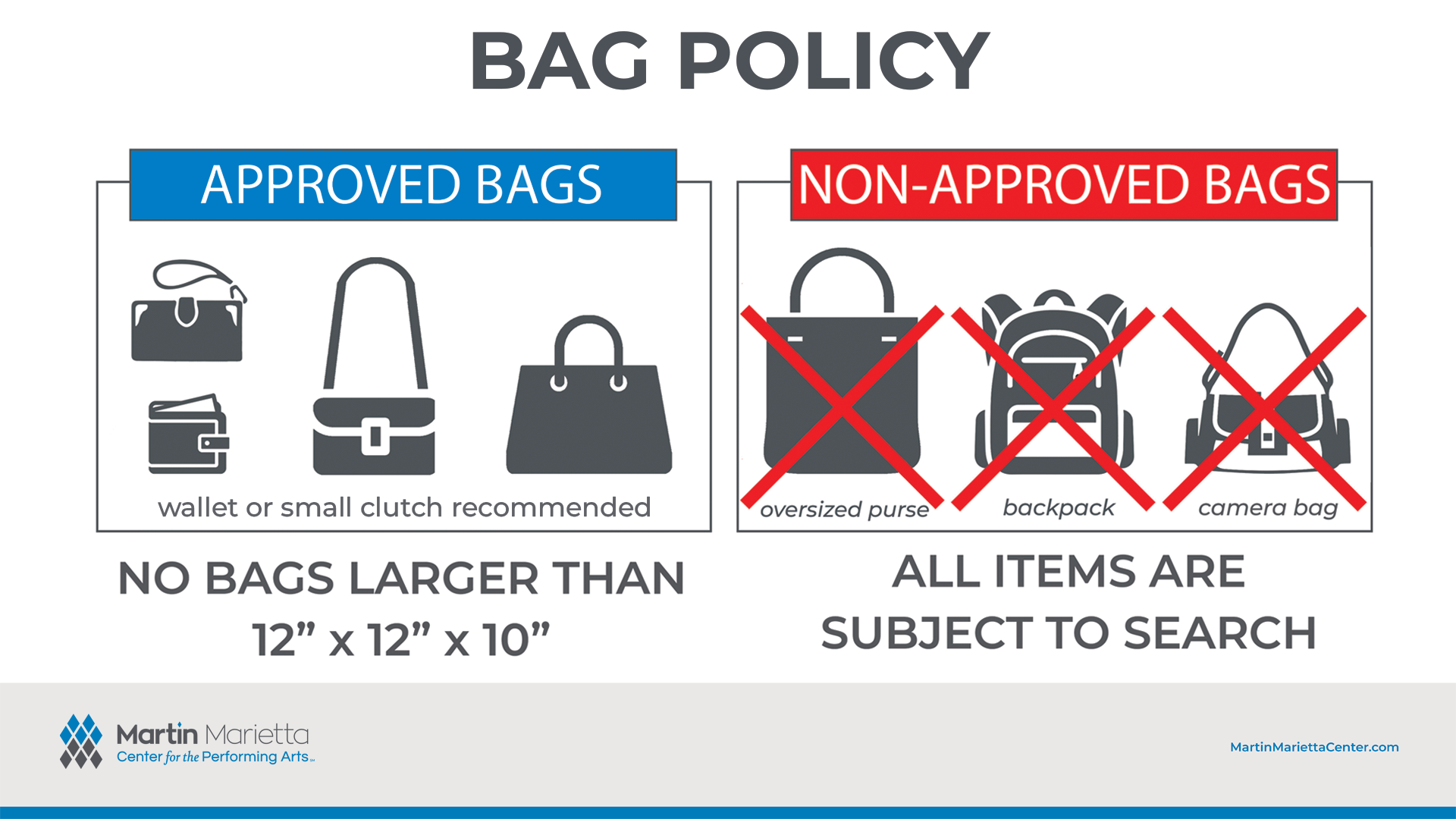 In addition to our bag policy, guests are required to enter through a security screening, which includes the use of a metal detector. Alternate screening methods are available for guests with accessibility needs.
To minimize face-to-face contact, guests will be required to empty pockets and walk through metal detectors in case of an unsatisfactory or incomplete scan. If a secondary bag screening is required, guests will be provided with a clean surface to empty the bag's contents.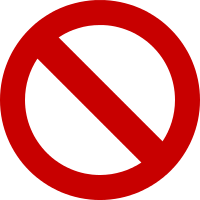 - Weapons of any kind
          - Outside food and beverage
          - Backpacks
          - Camera bags
          - Oversized purses (larger than 12" x 12" x 10")