Come indulge yourself in a family friendly holiday themed dessert café. THE DESSERTERY features elaborate holiday decor, all you can eat sweets and hot cocoa, plus live entertainment on select nights!
Tickets are available for purchase online or in person at the box office (M-F 10am-2pm).
The box office will open 30 minutes prior to THE DESSERTERY hours of operation listed below. On site ticket sales availability may vary based on demand.
$28 for those 7 & above
$15 for ages 2-6
Children under two are free but must be registered as space is limited.
Tickets are general admission. Depending on party size, you may be seated with guests outside of your group.

Please contact us in advance if your group is purchasing tickets separately to inquire about being seated closer together.
Tickets for THE DESSERTERY are sold in 60 minute seatings. Times vary by day, full calendar is below.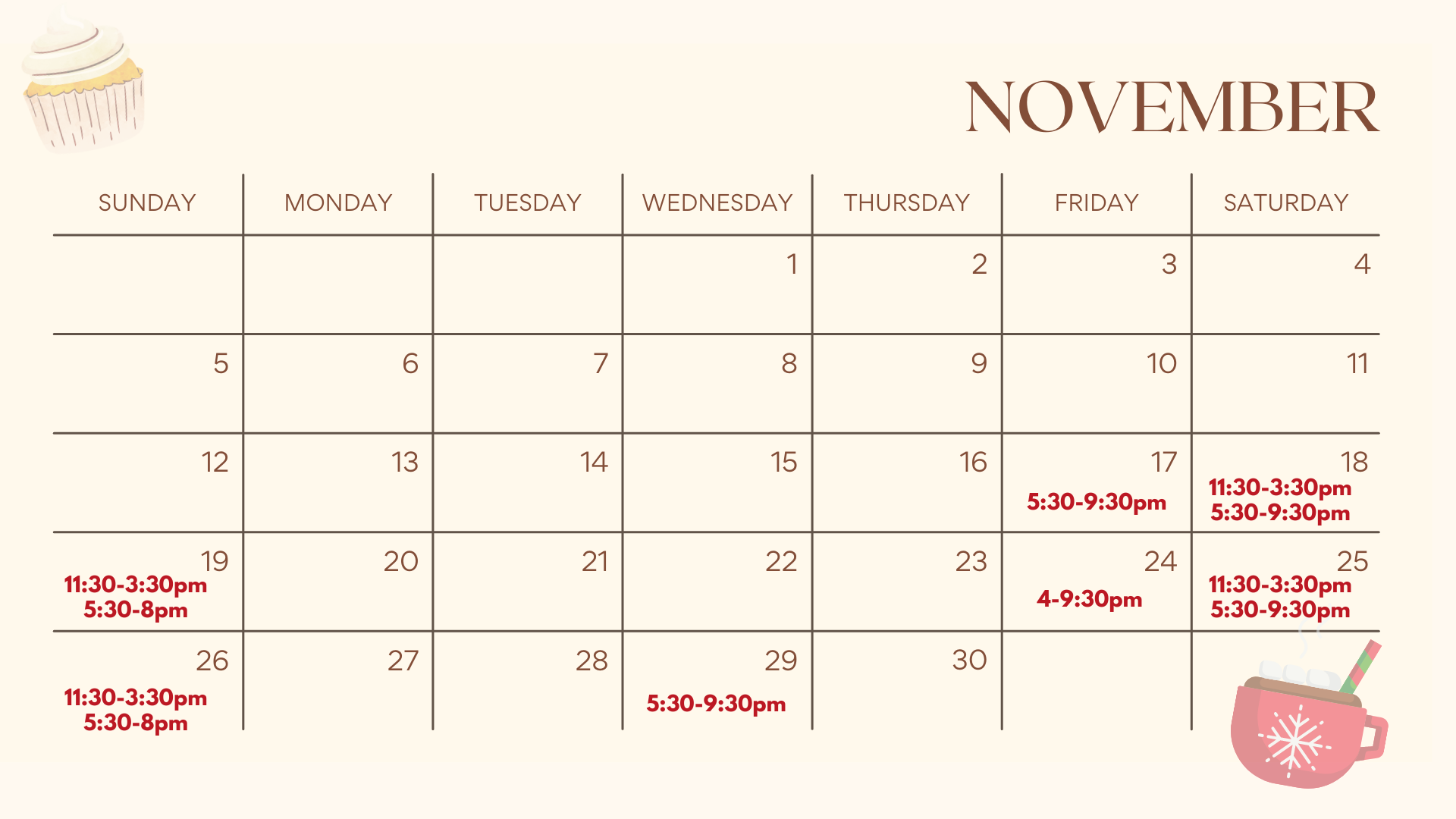 SPECIAL NIGHTS AND PROGRAMMING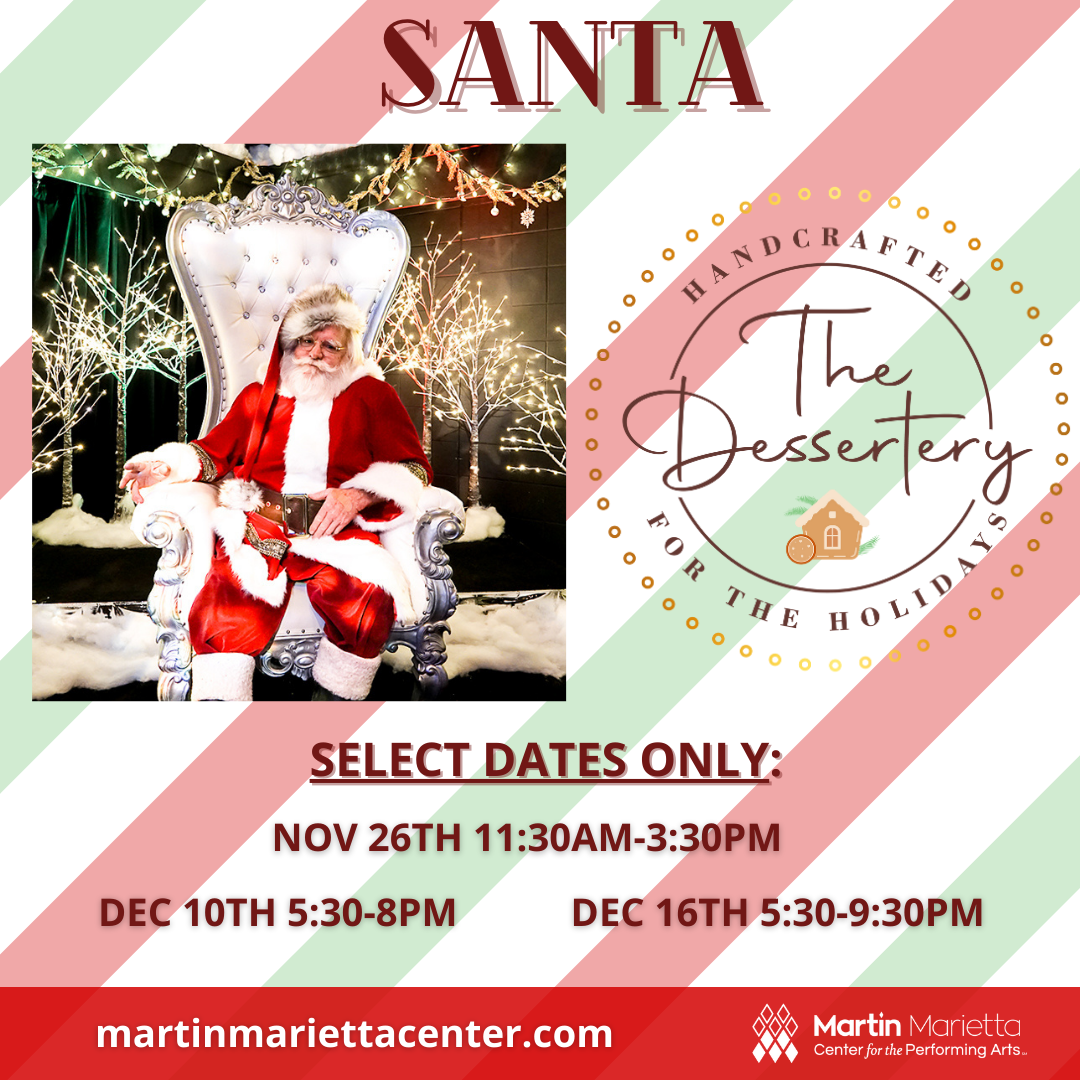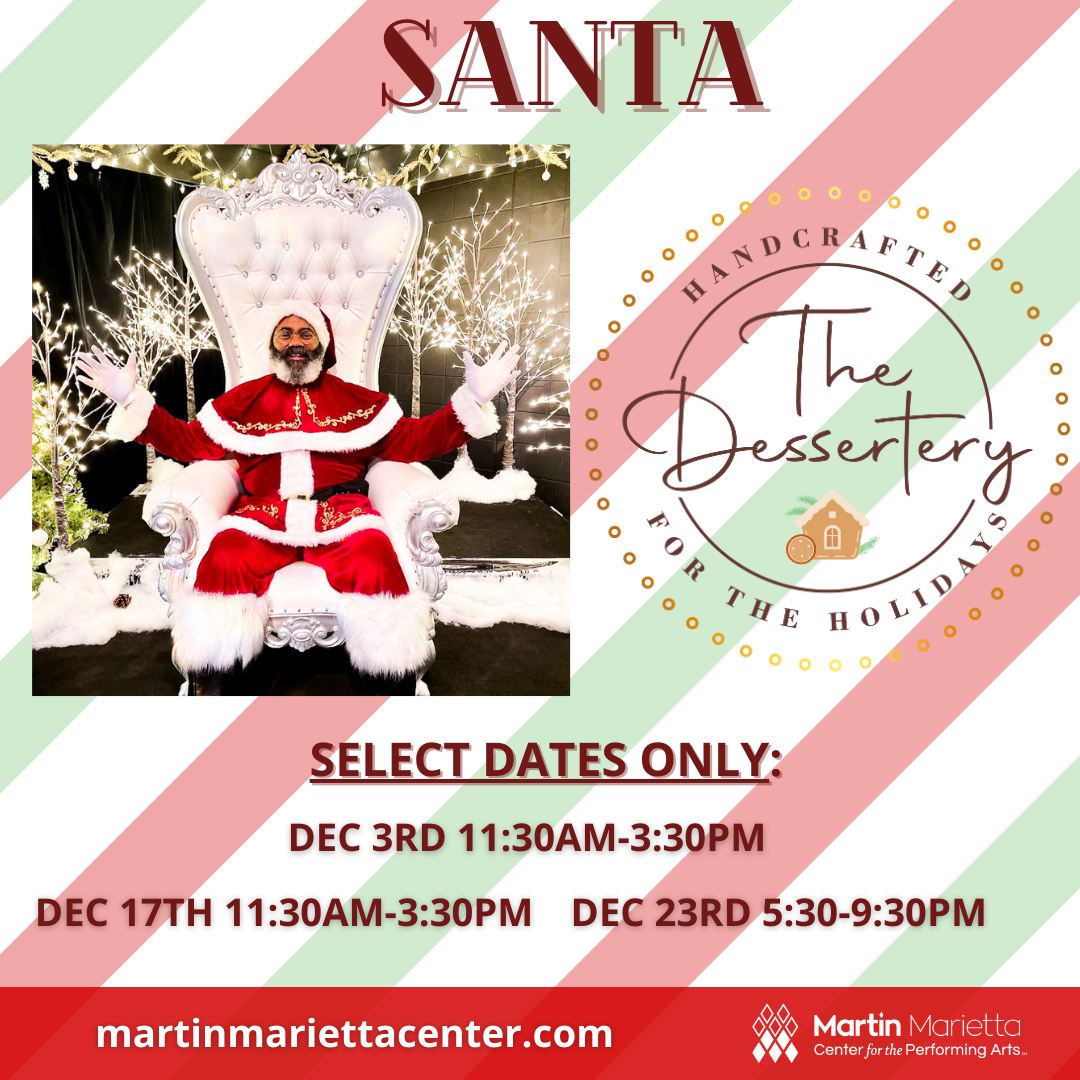 Enjoy all you can eat sweets and hot cocoa at THE DESSERTERY!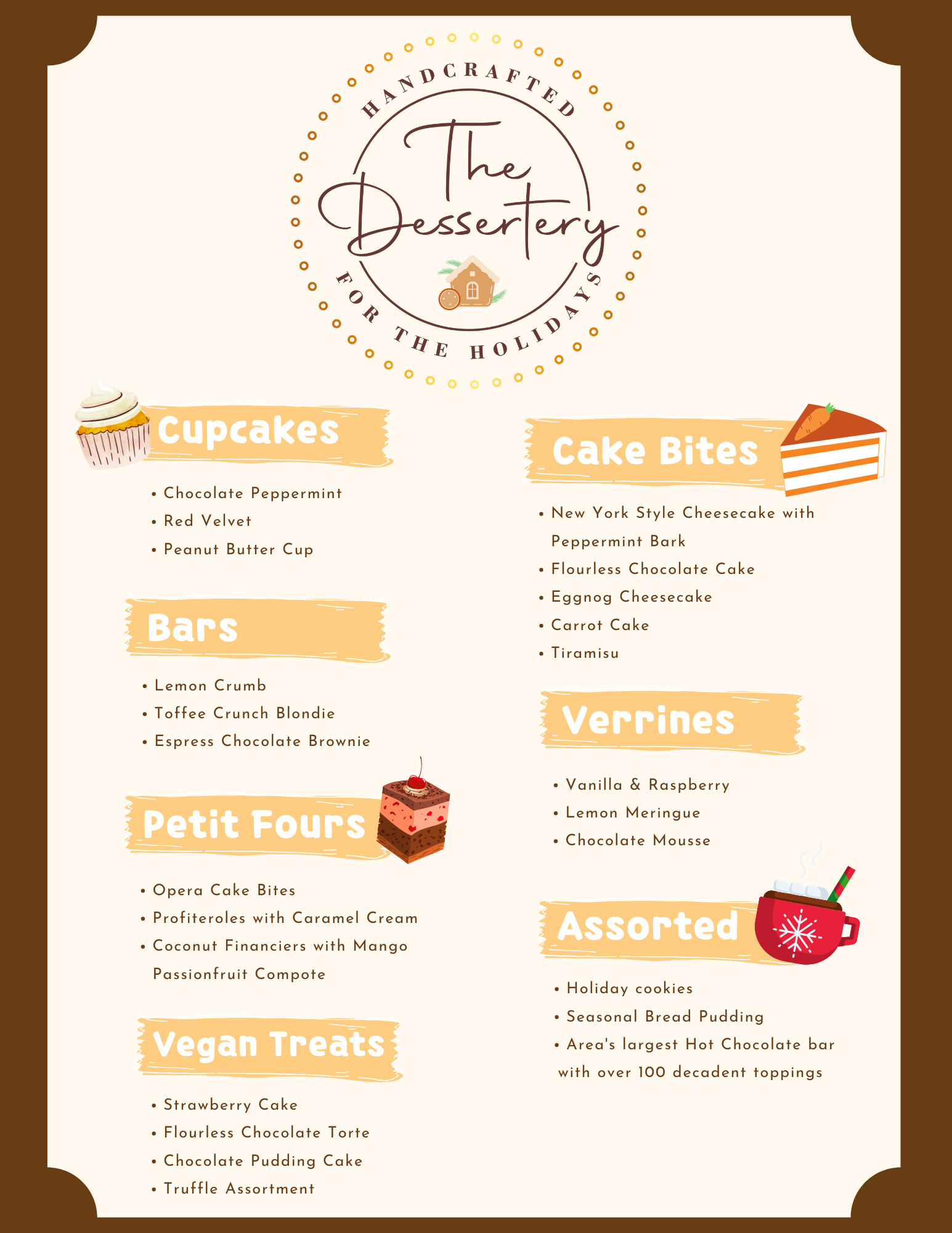 THE DESSERTERY is in Kennedy Theatre, which is located in the back of the Martin Marietta Center for the Performing Arts off of Salisbury Street. Parking information is available here.
Will Santa be there?
Santa is available on select days only. Please view the SPECIAL NIGHTS AND PROGRAMMING section on this page to learn more about entertainment. 
Can you take items To-Go?
We invite you to indulge in the variety of delicious treats, but please, do not plate what you cannot finish. To-go items are not permitted. 
How will I get to my show after visiting THE DESSERTERY? 
Our host at THE DESSERTERY will provide announcements related to your upcoming event. If you're attending a show after THE DESSERTERY, our usher will escort you inside the building and to your theater. Please have your tickets available during this time.
Media Sponsor: