Fletcher Opera Theater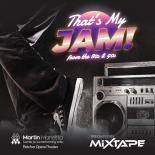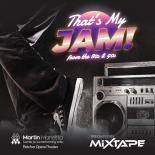 MIXTAPE is pumping up the volume with its brand-new show "That's My Jam!". This show takes it all to the next level with a battle between the most decadent decades, the '80s & '90s! MIXTAPE has mastered stunning renditions of Billy Idol, Cyndi Lauper, Michael Jackson, Prince, Tina Turner, Whitney Houston, Back Street Boys, Bel Biv Devoe, No Doubt, The Cure, Madonna and many more come to life right before the bedazzled eyes of the crowd. Its "theatre meets live music", smothered in '80s & '90s glitz!
Dedicated to recreating authentic live experiences, MIXTAPE is known for its highly energetic Las Vegas styled shows, that come complete with costumes, props, a stunning light show, and a collage of video content to accompany each song. Each individual show is designed and constructed through unparalleled study of the artists' original performances, and infused with new energy, so that they can be brought to life for fans by some of the finest entertainment professionals on the planet. It's an all-in sensory performance like no other and a party you must experience to believe!
There was no decade like the '80s & '90s and no party like THAT'S MY JAM! with MIXTAPE. Throw on your best neon, use extra hair spray on that hair – because it's time to party like its 1989!
Plan Your Visit
Further information for this show will be provided 24 hours prior to the scheduled time. 
Entry Requirements
*Face masks are encouraged.