Fletcher Opera Theater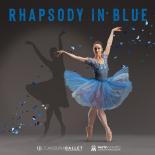 February 1 - 7:30 PM
February 2 - 7:30 PM
February 3 - 2:00 PM
February 3 - 7:30 PM
February 4 - 2:00 PM
February 10 - 2:00 PM
February 10 - 7:30 PM
February 11 - 2:00 PM
February 17 - 2:00 PM
February 17 - 7:30 PM
February 18 - 2:00 PM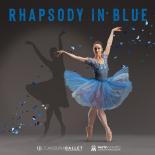 Headlining the opening program of their 2024 Spring Season, Rhapsody in Blue captures the exhilarating, heart-beating romantic pulse of George Gershwin's iconic music.
The program will also include two new works by Principal Guest Choreographer Lynne Taylor-Corbett and Resident Choreographer Amy Hall Garner.
Plan Your Visit
Further information for this show will be provided 24 hours prior to the scheduled time. 
Entry Requirements