Meymandi Concert Hall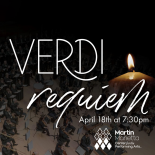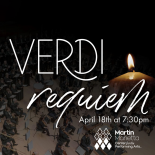 Giuseppe Verdi's dramatic Requiem Mass set for four soloists, double chorus and large orchestra soars with operatic grandeur. For the first time in 15 years, the Master Chorale returns to this stunning masterpiece. From the opening breathless murmuring prayers of the chorus to the antiphonal brass and thundering blows of the bass drum you will be spellbound.
Plan Your Visit
Further information for this show will be provided 24 hours prior to the scheduled time. 
Entry Requirements
*Face masks are encouraged.