Fletcher Opera Theater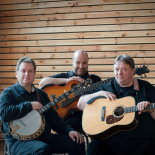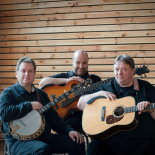 March 3rd is the 100th anniversary of Doc Watson's birth. To mark the occasion, The Kruger Brothers are coming down to Raleigh to play some of the songs "…that Doc has taught to me." Jens and Uwe Kruger immigrated to the United States from their native Switzerland to study at the knee of Doc Watson. They've carried on his legacy and will celebrate with us on Doc's 100th Birthday. Joining them will be The Piney Woods Boys who specialize in the old time music of Doc's father in law Gaither Carlton.
Plan Your Visit
Further information for this show will be provided 24 hours prior to the scheduled time. 
Entry Requirements
*Face masks are encouraged.