Memorial Auditorium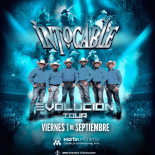 September 1, 2023
|
Friday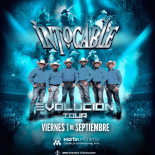 Intocable is one of the most influential groups in the Tejano / Norteño music scene today.  Their road to success began over twenty five years ago in Zapata, Texas, when friends Ricky Muñoz and René Martínez dreamed of bringing their songs to the world as they crafted a unique and extraordinary style of music which expertly fuses Tejano conjunto music, Norteño folk rhythms, pop ballads and rock.
After years of dedication and passion, the dream became n indisputable reality.  They continue to entertain and delight audiences across the world.  Don't miss their "Evolución Tour" Live in 2023.
Plan Your Visit
Further information for this show will be provided 24 hours prior to the scheduled time. 
Entry Requirements
*Face masks are encouraged.