Meymandi Concert Hall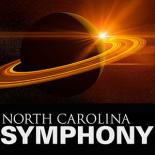 April 14 - 8:00 PM
April 15 - 8:00 PM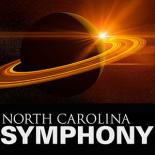 North Carolina Symphony
Thomas Wilkins, conductor
Gerald Clayton, piano
James Lee III: Sukkot Through Orion's Nebula
Ellington: New World A-Comin'
Holst: The Planets
Majestic in its scope, dazzling in its sound: experience the ultimate trip through the galaxy as the North Carolina Symphony and Thomas Wilkins perform Gustav Holst's celestial showpiece. Plus, Jazz pianist Gerald Clayton performs Ellington's utopian New World. 
Plan Your Visit
Further information for this show will be provided 24 hours prior to the scheduled time. 
Entry Requirements
*Face masks are encouraged.