Jul
25
-
Jul
30
Disney and Cameron Mackintosh's Mary Poppins - North Carolina Theatre
Memorial Auditorium
Memorial Auditorium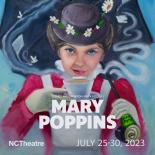 July 25 - 7:30 PM
July 26 - 7:30 PM
July 27 - 7:30 PM
July 28 - 7:30 PM
July 29 - 2:00 PM
July 29 - 7:30 PM
July 30 - 2:00 PM
July 30 - 7:30 PM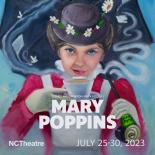 This magical musical is based on the Mary Poppins children's books by P. L. Travers and the 1964 Disney film.  It is a fusion of various elements from both, including beloved songs from the film. This musical is an enchanting mixture of an irresistible story, unforgettable songs, breathtaking dance numbers and astonishing stagecraft! In this production Mary Poppins flies into 1910 England to attend to the troubled Banks family.  Using a combination of magic, games and common sense, she teaches the family members how to value each other again. Mary Poppins takes the children on many supercalifragilisticexpialidocious adventures, but Jane and Michael aren't the only ones upon whom she has a profound effect. Even grown-ups can learn a lesson or two from the nanny who advises that "anything can happen if you let it." 
Plan Your Visit
Further information for this show will be provided 24 hours prior to the scheduled time. 
Entry Requirements
*Face masks are encouraged.